If you are in need of a new driveway, tar and chip should be considered. It is loved for its unique curb appeal. A tar and chip driveway, sometimes called an oil and stone driveway, provides you with a rustic gravel look. However, unlike more traditional gravel-only pathways, the gravel is contained with oil which creates a stronger, more durable and stable pathway.
The oil, or tar, offers a flexible, elastic base to mold the pathway. The oil is sprayed at the base to ensure protection and adhesion. Then gravel is evenly distributed on the oil, after which the surface is compacted with a heavy roller. The process is generally repeated once more to yield two coats of tar and chip. Once the oil is cooled, it hardens and provides a stable surface. The end result is a beautiful, natural gravel surface.
We offer two colors: Traditional Gray and Tan.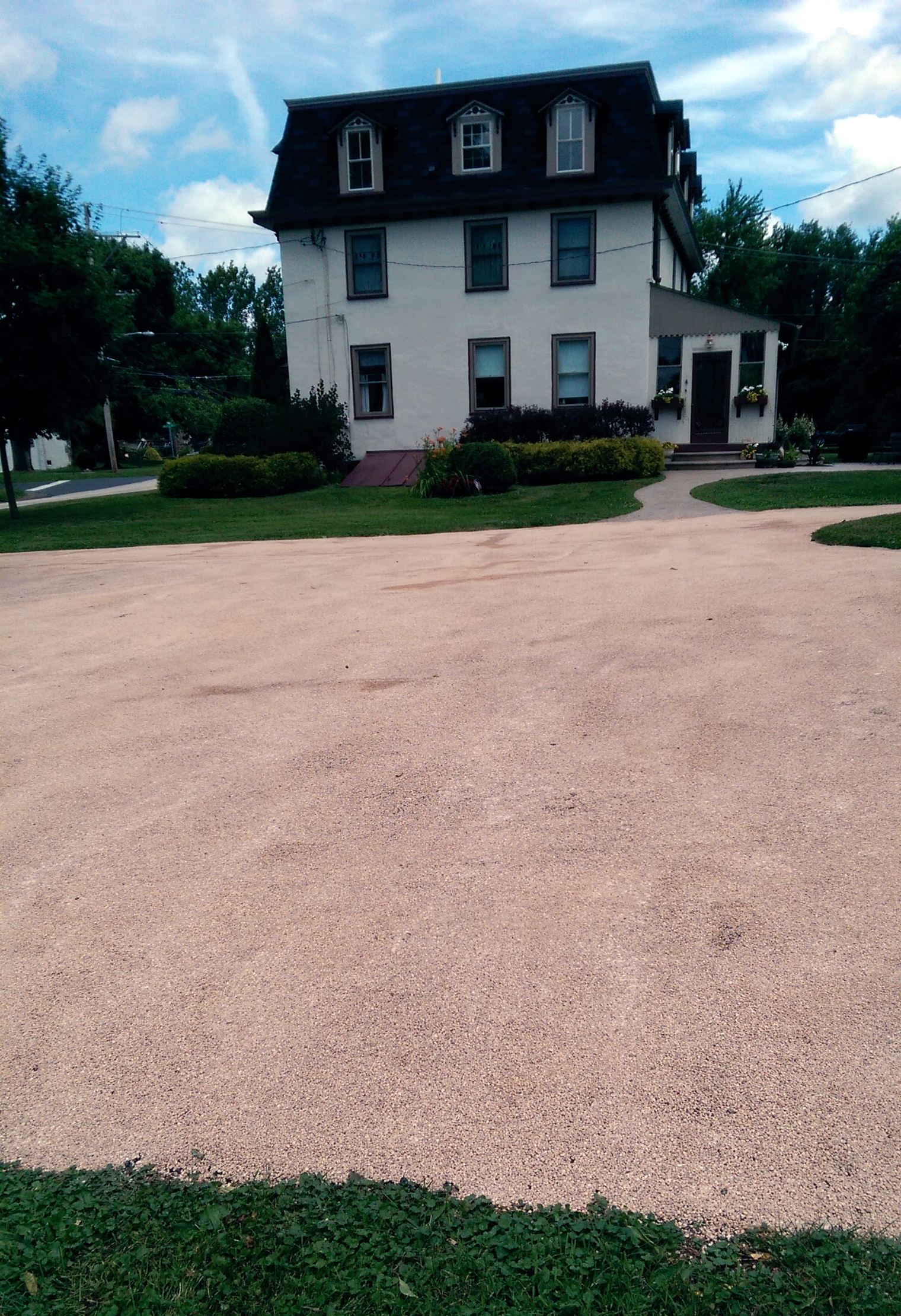 Tar and Chip vs. Asphalt
If you have a low-lying area where water often polls, a tar and chip pathway is your best option. Tar and chip allows for excess water to dissipate more quickly than asphalt. However, on highly-sloped land asphalt is preferred to tar and chip because it features some loose gravel which will be easily swept away with weather. If your driveway is an area of high activity including basketball, biking or rollerblading we would recommend asphalt. The two are comparable in price.
If you need any help deciding what service may be best for you, please give us a call at 1-877-709-8997.